This page is where we will share our youth ministries and activites that we are involved in. We will update as frequently as possible, so check back often, but before you continue...
Read first from the Word of God.
Matthew 18:3
And he said: "I tell you the truth, unless you change and become like little children, you will never enter the kingdom of heaven.

Mark 10:14
When Jesus saw this, he was indignant. He said to them, "Let the little children come to me, and do not hinder them, for the kingdom of God belongs to such as these."

Luke 11:13
If you then, though you are evil, know how to give good gifts to your children, how much more will your Father in heaven give the Holy Spirit to those who ask him!"

John 1:12
Yet to all who received him, to those who believed in his name, he gave the right to become children of God—


These passages from the Word of God teach us that we are all "children of God" and on this page, we will be sharing our youth activities, events and ministries.
Update!!! March 2010
We had a blast at the weekend retreat for senior high school students. There were only two guys able to attend this year, but that don't mean we couldn't still have fun. We even got to play in the snow still hanging around from the recent snow storms. With over 200 senior high schoolers there, can you imagine the snow ball fights? :-) A couple pictures below of the weekend.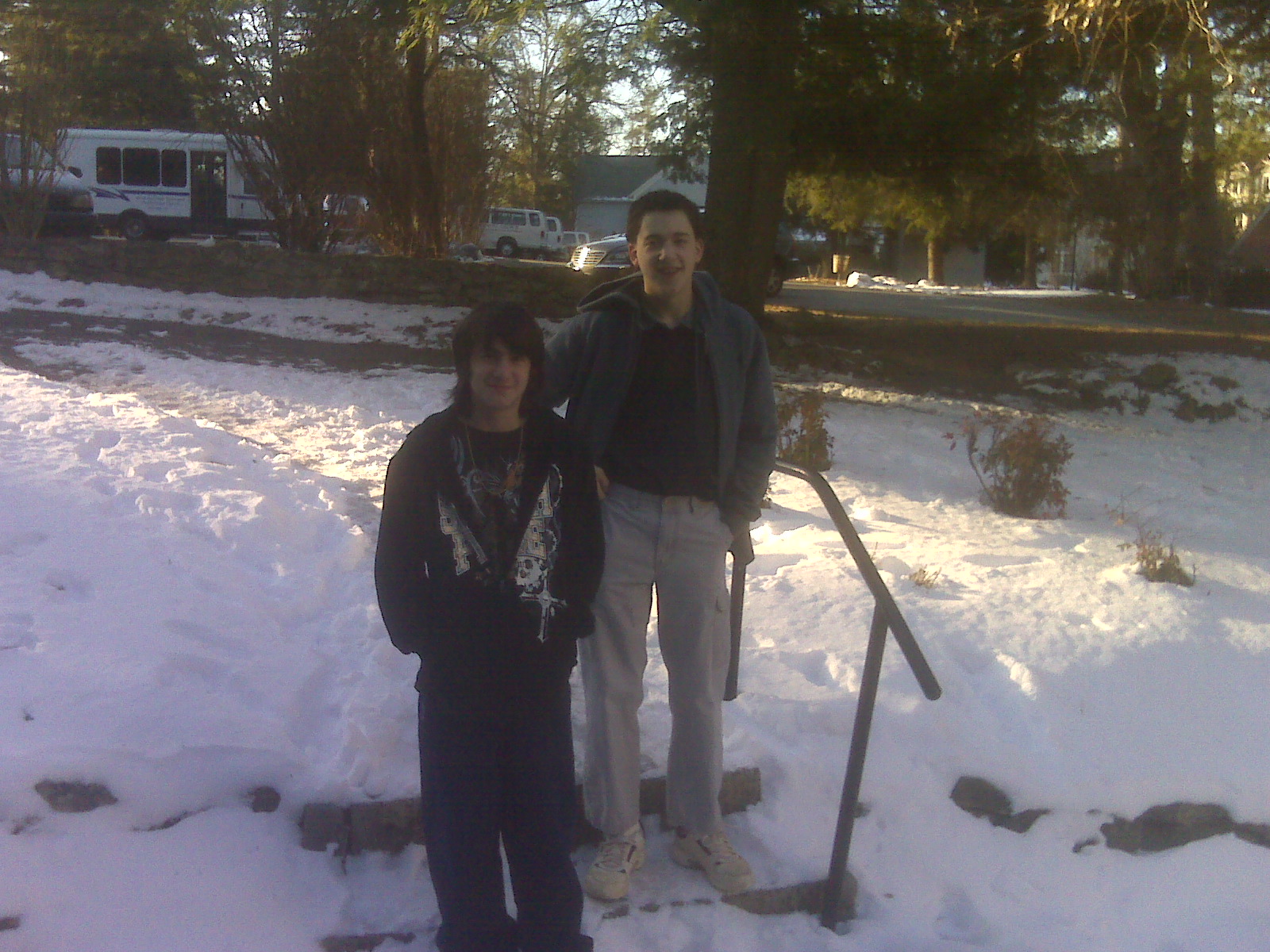 Matt, Zach and Snow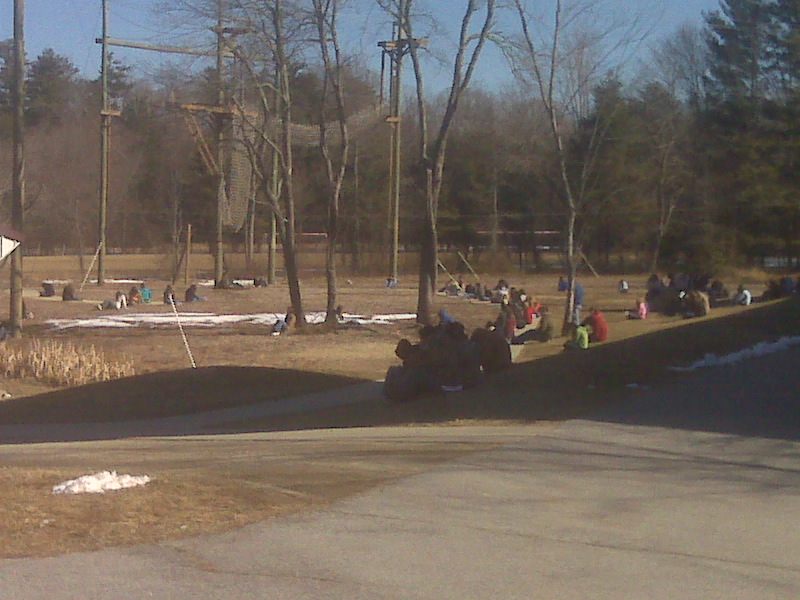 Moment of silent reflection
In the second picture, during Saturday's gathering in the YAB (Youth Activity Building) the students were asked to be silent and find a place somewhere outside the YAB alone for quite time with God. This was just ONE side of the building. The students all scattered around outside and silent for about 10 minutes was undescribable. It was a breath-taking experience. You could feel the power of God around within the silence and only sound coming from God's glorious creation. It was awe inspiring. Thank you Lord!

We can't wait for the next weekend retreat in September.
Youth Handbells - 4-8-2012
(Lauren Myers, Tiffany Ross, Savannah Crump)
(Stop Sound at bottom of page before starting)
Youth Choir - "In Christ Alone" - 4-8-2012
(Lauren Myers - Piano, Tiffany Ross, Savannah Crump, Ryan Harwell - Singers)
(Stop Sound at bottom of page before starting)
Easter Cantata - 4-8-2012
(Stop Sound at bottom of page before starting)